Prevention
Healthy lifestyle choices can help you prevent type 2 diabetes. Even if diabetes runs in your family, diet and exercise can help you prevent the disease. And if you've already been diagnosed with diabetes, the same healthy lifestyle choices can help you prevent potentially serious complications.
Eat healthy foods. Choose foods low in fat and calories. Focus on fruits, vegetables and whole grains. For every 1,000 calories you consume, try to have at least 14 grams of fiber, because fiber helps control blood sugar levels.
Get more physical activity. Aim for 30 minutes of moderate physical activity a day. Take a brisk daily walk. Ride your bike. Swim laps. If you can't fit in a long workout, break it up into smaller sessions spread throughout the day.
Lose excess pounds. If you're overweight, losing 5 to 10 percent of your body weight can reduce the risk of diabetes. To keep your weight in a healthy range, focus on permanent changes to your eating and exercise habits. Motivate yourself by remembering the benefits of losing weight, such as a healthier heart, more energy and improved self-esteem.
Sometimes medication is an option as well. Metformin (Glucophage), an oral diabetes medication, may reduce the risk of type 2 diabetes — but healthy lifestyle choices remain essential.
Contact Us
Finger Lakes Family Care
Robert L. Smith, MD
Leigh Lafferty, FNP
Erin Mahoney, FNP

23 North Street, Suite 5
Canandaigua, New York 14424
https://www.fingerlakesfamilycare.com (URL)
(585) 348-2020 (Fax)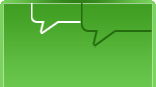 (585) 394-8170
Come Home To Finger Lakes Family Care
..... your medical home