Complications
Type 2 diabetes can be easy to ignore, especially in the early stages when you're feeling fine. But diabetes affects many major organs, including your heart, blood vessels, nerves, eyes and kidneys. Controlling your blood sugar levels can help prevent these complications.
Although long-term complications of diabetes develop gradually, they can eventually be disabling or even life-threatening. Some of the potential complications of diabetes include:
Heart and blood vessel disease. Diabetes dramatically increases the risk of various cardiovascular problems, including coronary artery disease with chest pain (angina), heart attack, stroke, narrowing of the arteries (atherosclerosis) and high blood pressure. In fact, according to a 2007 study, the risk of stroke more than doubles within the first five years of being treated for type 2 diabetes. About 75 percent of people who have diabetes die of some type of heart or blood vessel disease, according to the American Heart Association.
Nerve damage (neuropathy). Excess sugar can injure the walls of the tiny blood vessels (capillaries) that nourish your nerves, especially in the legs. This can cause tingling, numbness, burning or pain that usually begins at the tips of the toes or fingers and gradually spreads upward. Poorly controlled blood sugar can eventually cause you to lose all sense of feeling in the affected limbs. Damage to the nerves that control digestion can cause problems with nausea, vomiting, diarrhea or constipation. For men, erectile dysfunction may be an issue.
Kidney damage (nephropathy). The kidneys contain millions of tiny blood vessel clusters that filter waste from your blood. Diabetes can damage this delicate filtering system. Severe damage can lead to kidney failure or irreversible end-stage kidney disease, requiring dialysis or a kidney transplant.
Eye damage. Diabetes can damage the blood vessels of the retina (diabetic retinopathy), potentially leading to blindness. Diabetes also increases the risk of other serious vision conditions, such as cataracts and glaucoma.
Foot damage. Nerve damage in the feet or poor blood flow to the feet increases the risk of various foot complications. Left untreated, cuts and blisters can become serious infections. Severe damage might require toe, foot or even leg amputation.
Skin and mouth conditions. Diabetes may leave you more susceptible to skin problems, including bacterial and fungal infections. Gum infections also may be a concern, especially if you have a history of poor dental hygiene.
Osteoporosis. Diabetes may lead to lower than normal bone mineral density, increasing your risk of osteoporosis.
Alzheimer's disease. Type 2 diabetes may increase the risk of Alzheimer's disease and vascular dementia. The poorer your blood sugar control, the greater the risk appears to be. So what connects the two conditions? One theory is that cardiovascular problems caused by diabetes could contribute to dementia by blocking blood flow to the brain or causing strokes. Other possibilities are that too much insulin in the blood leads to brain-damaging inflammation, or lack of insulin in the brain deprives brain cells of glucose.
Hearing problems. Diabetes can also lead to hearing impairment.
Contact Us
Finger Lakes Family Care
Robert L. Smith, MD
Leigh Lafferty, FNP
Erin Mahoney, FNP

23 North Street, Suite 5
Canandaigua, New York 14424
https://www.fingerlakesfamilycare.com (URL)
(585) 348-2020 (Fax)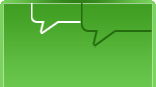 (585) 394-8170
Come Home To Finger Lakes Family Care
..... your medical home