Definition
Type 2 diabetes, once known as adult-onset or noninsulin-dependent diabetes, is a chronic condition that affects the way your body metabolizes sugar (glucose), your body's main source of fuel.
When you have type 2 diabetes, your body is resistant to the effects of insulin — a hormone that regulates the movement of sugar into your cells — or your body doesn't produce enough insulin to maintain a normal glucose level. Untreated, the consequences of type 2 diabetes can be life-threatening.
There's no cure for type 2 diabetes, but you can manage — or even prevent — the condition. Start by eating healthy foods, exercising and maintaining a healthy weight. If diet and exercise aren't enough, you may need diabetes medications or insulin therapy to manage your blood sugar.
Contact Us
Finger Lakes Family Care
Robert L. Smith, MD
Leigh Lafferty, FNP
Erin Mahoney, FNP

23 North Street, Suite 5
Canandaigua, New York 14424
https://www.fingerlakesfamilycare.com (URL)
(585) 348-2020 (Fax)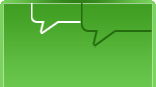 (585) 394-8170
Come Home To Finger Lakes Family Care
..... your medical home