Self Management
Self Management Tool-Kit:
The following links have been included to assist patients with finding appropriate and accurate self management tools on trusted medical websites.  We hope you find the following helpful, educational and motivational.
---
Your Health and Disease Management Surveys:
The following surveys and forms are designed to assist in the management of any chronic disease or symptoms you may have.  These include diabetes, heart disease, asthma, prostate issues, as well as general health maintenance screens for healthy adults.  Please click on any of the following surveys that are appropriate to you, complete the form and submit to our medical staff for review and inclusion into your medical record.
---
Patient Satisfaction Survey:
The following survey is designed to capture your satisfaction with our office and our medical staff in order to server our patients better.  We value your honest opinions as we strive to become more patient oriented and to uncover and improve upon any areas where our service and care can improve.
Thank you!
Contact Us
Finger Lakes Family Care
Robert L. Smith, MD
Leigh Lafferty, FNP
Erin Mahoney, FNP

23 North Street, Suite 5
Canandaigua, New York 14424
https://www.fingerlakesfamilycare.com (URL)
(585) 348-2020 (Fax)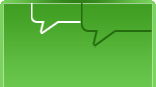 (585) 394-8170
Come Home To Finger Lakes Family Care
..... your medical home