Medical Home
A Revolution in Health Care in the US
Employers that subsidize health care coverage want to provide access to care that delivers excellent outcomes, creates patient confidence and satisfaction and is affordable for all who pay — a challenge we have yet to meet. For many companies, increases in the cost of health care far outpace increases in revenues and wages, yet nearly half of the U.S. general public is dissatisfied with the care they receive.
The patient centric primary care alternative
We also know that primary care — a single and continuous source for comprehensive care that considers the whole person, along with his or her family and community — supported by up-to-date and complete information that allows medical professionals to make good clinical decisions, has a far different outcome.
Research studies in countries where patient-physician relationships focus on primary care consistently show that people live longer, populations are healthier, patients are more satisfied with their care and everyone pays less. These "primary care physicians" do more preventive health counseling, perform more screenings and immunizations, and provide care advocacy and coordination that lead to lower rates of death for heart disease, cancer, and stroke; and lower rates of hospitalizations for ambulatory care sensitive diagnoses like pneumonia. Chronic condition management and medical errors and omissions are significantly reduced with this "patient-centered" primary care.
Primary care is not gate keeping or restricting access to care. A primary care physician is a partner in care, a coach, an advisor and the person who assumes overall responsibility for coordinating care among all heath service providers, always focusing on the best interests and personal preferences of the patient.
A Call To Action
Transforming the current health care environment to one that emphasizes "'patient centric primary care" is within our reach. Models for the primary care practice, which creates a "medical home" for patients exist today. Technology systems and tools to modernize medical record keeping, transform the exchange of medical information, and revolutionize treatment are all around us. Employers have led initiatives to establish quality measures for physicians and hospitals, promote price transparency, tackle the crisis of the uninsured, and address other health care system deficiencies. "Patient-centric primary care'" needs this kind of bold leadership from the employer community.
The Patient Centered Care Alternative

In response to the building health care crisis, fundamental changes are taking place in the manner in which care is administered. "Patient-centric" systems are evolving in which the patient's well-being and the patient's responsibility for his or her own good health are defining treatment and operational policies. This change is made possible by advances in technology, but it also is being driven by market forces and societal desire to improve the health of a nation's citizens, while reducing health care costs.
Medical practitioners, governments, and financing entities in the U.S. and a number of other countries are applying "patient-centric" approaches to health care. "Patient-centric" does not imply a fixed set of guidelines; rather it is a fluid and still-evolving definition characterized by practices that benefit the patient: ensuring that they have timely access to medical care, are supported to actively participate in their care, receive the best treatment, at a reasonable cost, while putting into place strategies that will help individuals avoid becoming sick in the first place
Putting the needs of the patient first
Patient-centric models put the needs of the patient first, but require greater responsibility and accountability. Under a patient-centric system, an individual has the right to expect improved care as long as they educate themselves about health maintenance and wellness practices, change their behaviors to better manage their health, access health, provider quality and price information, and contribute an appropriate share to the total cost of care.
By following a patient-centric approach, every segment of the health care system will benefit: patient health improves; payers reduce costs and premiums by becoming more efficient; providers improve the quality and safety of their clinical practice; and industry reduces its financial burden to provide health insurance subsidies to employees.
The Tools Are Here Today
Patient-centric, personalized medical care is not a futuristic utopian dream; tools are now available that are creating more rational, cost-effective, efficient health care processes. For example, for the past two years IBM has been working with the Mayo Clinic to find new ways to analyze and organize patient data, with the goal of providing personalized diagnoses and treatment protocols based on personal histories, imaging, tissue, biochemical, genetic and other laboratory markers. The two partners have integrated 4.4 million patient records into a unified system based on a standard technology platform incorporating rigorous security and privacy features. With this database, Mayo Clinic researchers are using breakthroughs in genomics, proteomics and molecular modeling to provide more-accurate care. Patient data can be compared to data from other patients with similar diseases as well as biochemical and genetic makeup.
Patient Centric Systems Deliver Better Health Care
Studies from all over the world have now validated the value of patient-centric primary care combined with advanced e-tools. When clinical decision support and e-prescribing, for example, are available in patients' "medical homes" – the settings where they receive their primary care – real value is added to the quality of the health care they receive. Examples include the U.S. Veterans Administration (VA) medical care system transformation in the past 10 years, and what has been done in Denmark. Both of these examples are models of primary care revolving around the needs of the patient. There is currently a pilot project in place, and major employers are invited to participate in the discussion, design, and implementation of a patient-centric system.
Contact Us
Finger Lakes Family Care
Robert L. Smith, MD
Leigh Lafferty, FNP
Erin Mahoney, FNP

23 North Street, Suite 5
Canandaigua, New York 14424
https://www.fingerlakesfamilycare.com (URL)
(585) 348-2020 (Fax)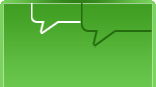 (585) 394-8170
Come Home To Finger Lakes Family Care
..... your medical home