Group Visits
Next Group Visit:
"Understanding Diabetic Medications and Side Effects"

Wednesday, December 7th, 9:30 to 11:30 AM
What is a group visit or a shared medical appointment?
A shared medical appointment (also known as a group visit) is when multiple patients are seen as a group for follow-up or routine care. These visits are voluntary for patients and provide a secure but interactive setting in which patients have improved access to their physicians, the benefit of counseling with additional members of a health care team (for example, a behaviorist, nutritionist, or health educator), and can share experiences and advice with one another.
Who benefits from this type of program?
Shared medical appointments can be satisfying to both the physician and the patient. They can offer an increase in the productivity and efficiency of the health care team and can enhance the patient's visit by offering a holistic and therapeutic approach.
Group visits are generally most appropriate for:
Patients needing routine follow-up care.
Stable, chronically ill patients requiring total mind/body care.
Patients who typically require more time with their physician.
Patients who come for frequent return visits.
Why do they work?
There are a number of factors that can contribute to the success of group visits. Shared medical appointments:
Instill hope in patients by allowing them to see examples of success in managing a health issue.
Add universality by disconfirming the uniqueness felt by patients regarding their conditions and/or health issues.
Impart information and allay patient anxiety.
Encourage an unselfish regard for the welfare of others.
Promote imitative behavior and allow for positive role modeling among patient peers.
Offer interpersonal and cognitive learning within the group setting.
Provide group cohesiveness where peers can offer support among themselves.
No Comments
Contact Us
Finger Lakes Family Care
Robert L. Smith, MD
Leigh Lafferty, FNP
Erin Mahoney, FNP

23 North Street, Suite 5
Canandaigua, New York 14424
https://www.fingerlakesfamilycare.com (URL)
(585) 348-2020 (Fax)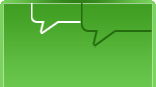 (585) 394-8170
Come Home To Finger Lakes Family Care
..... your medical home